Recipes Nugget Markets Signature Recipes
Crushed Marble Potatoes with Garlic & Thyme
Prep time

10 minutes

PT10M
Cook time

15 minutes

PT15M
Yield

4 servings
Difficulty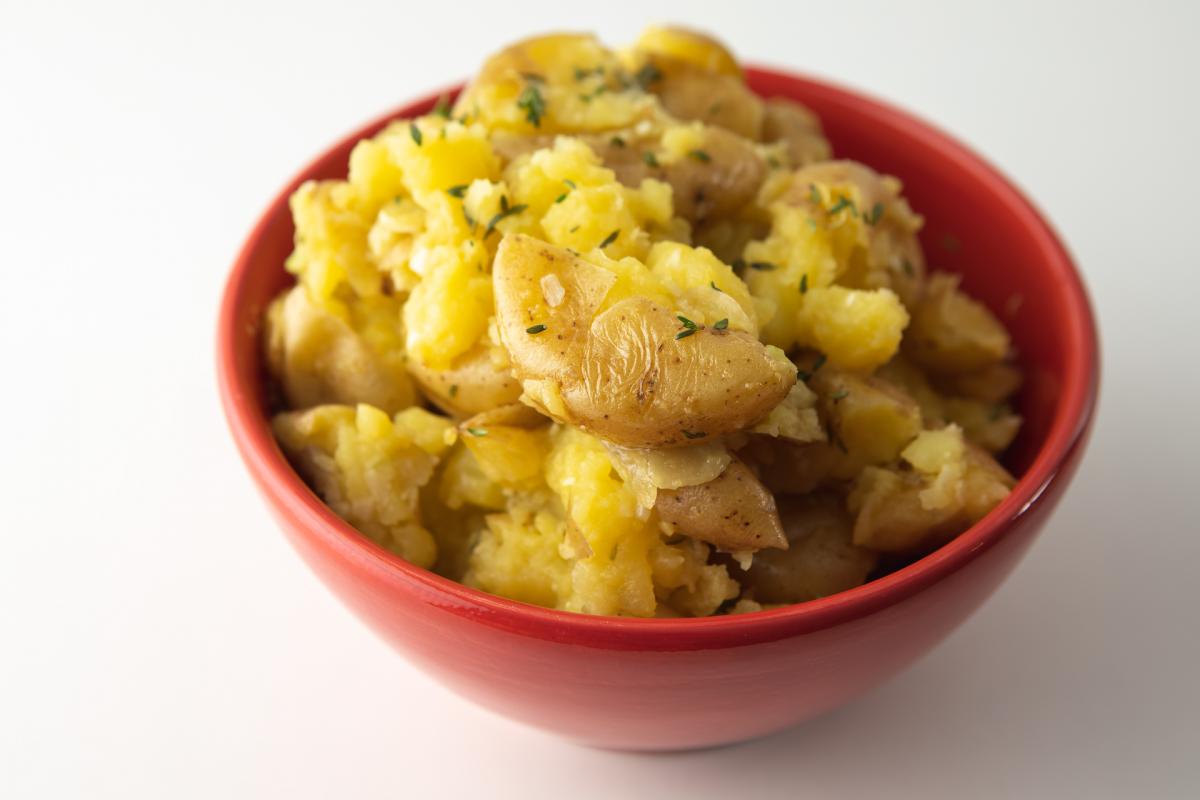 No need for a masher for these smashing spuds! Toasted garlic and thyme take this classic comfort food to a whole new level.
Ingredients
1½ pounds yellow marble potatoes, scrubbed
½ cup olive oil
½ bunch thyme, chopped
5 cloves garlic, minced
Kosher salt and freshly ground black pepper, to taste
Preparation
Place the potatoes in a 2-quart saucepan with cold water. Bring to a boil then reduce to a simmer and cook until the potatoes are tender.
Meanwhile, combine the oil, thyme and garlic in a small saucepan over medium heat. Cook until the garlic begins to sizzle then remove from heat.
Drain the potatoes and crush each one with a large spoon. Gently toss with the infused oil and season with salt and black pepper.