Recipes Nugget Markets Signature Recipes
Grilled Jalapeños & Scallions
Prep time

2 minutes

PT2M
Cook time

5-7 minutes

PT7M
Yield

4-6 servings
Difficulty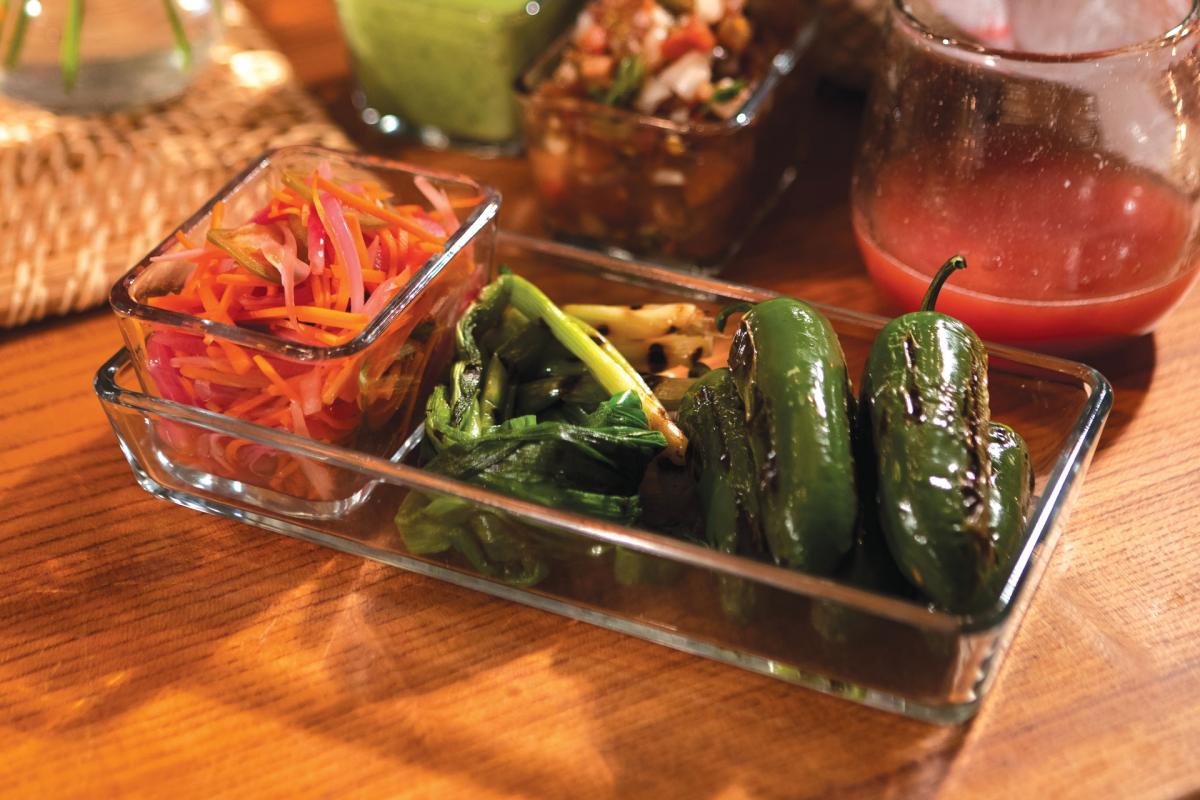 Take your taco toppings to the next level with the smoky, spicy flavors of grilled jalapeños and scallions.
Ingredients
5 jalapeño peppers
1 bunch scallions
2 tablespoons olive oil
Salt to taste
Preparation
Heat grill to high heat.
Lightly toss jalapeños and scallions in olive oil and season with salt. Place jalapeños on grill and turn when charred to your liking, 1-2 minutes per side.
For the scallions, place the root end over direct heat with the greens off the heat. Place an oven-safe dish or pan on the whites to press the scallions. Turn scallions after 1-2 minutes to mark the other side. When the whites are grilled to your liking, pull the green portions over the heat quickly to char and wilt, turning frequently.