Recipes Nugget Markets Signature Recipes
Prep time

10 minutes

PT10M
Cook time

1 hour 15 minutes

PT15.016666666667M
Yield

8 servings
Difficulty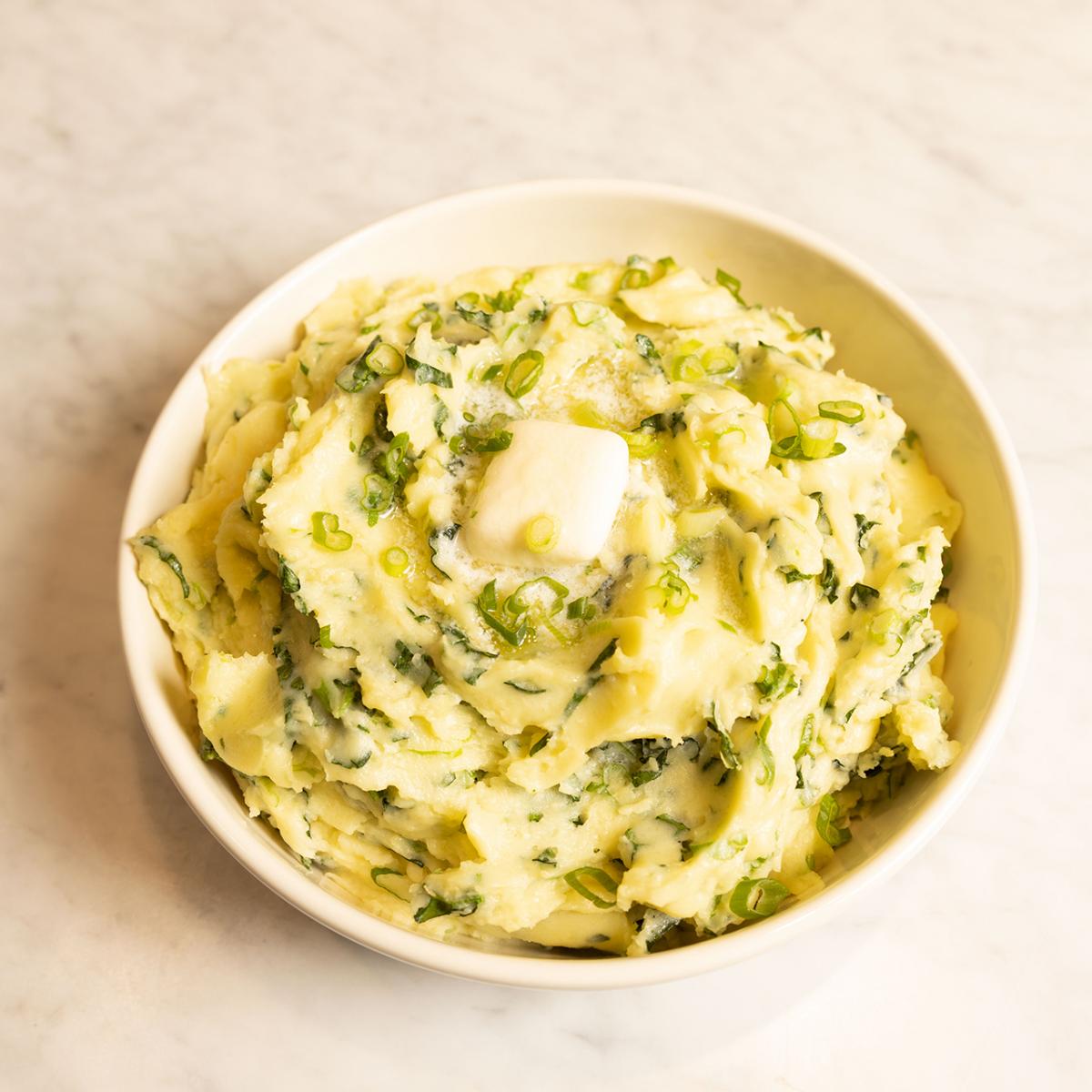 A favorite for St. Patrick's Day, traditional colcannon potatoes bring a festive green hue to the table with shredded kale and green onions mixed into creamy mash.
Ingredients
5 pounds Yukon Gold potatoes
½ cup butter, melted, plus more for garnish
¾ cup heavy cream, warmed
2 cups lacinato kale, shredded
2 bunches green onions, sliced thin
Salt and white pepper, to taste
Preparation
Preheat oven to 400°F.
Place potatoes on a lined baking sheet and bake until tender, about 1 hour. Peel and pass through a food mill while still very hot. Fold in the butter, cream, kale and green onions. Season to taste with salt and pepper. Top warm potatoes with a generous pat of butter.