Recipe Archive Nugget Markets Signature Recipes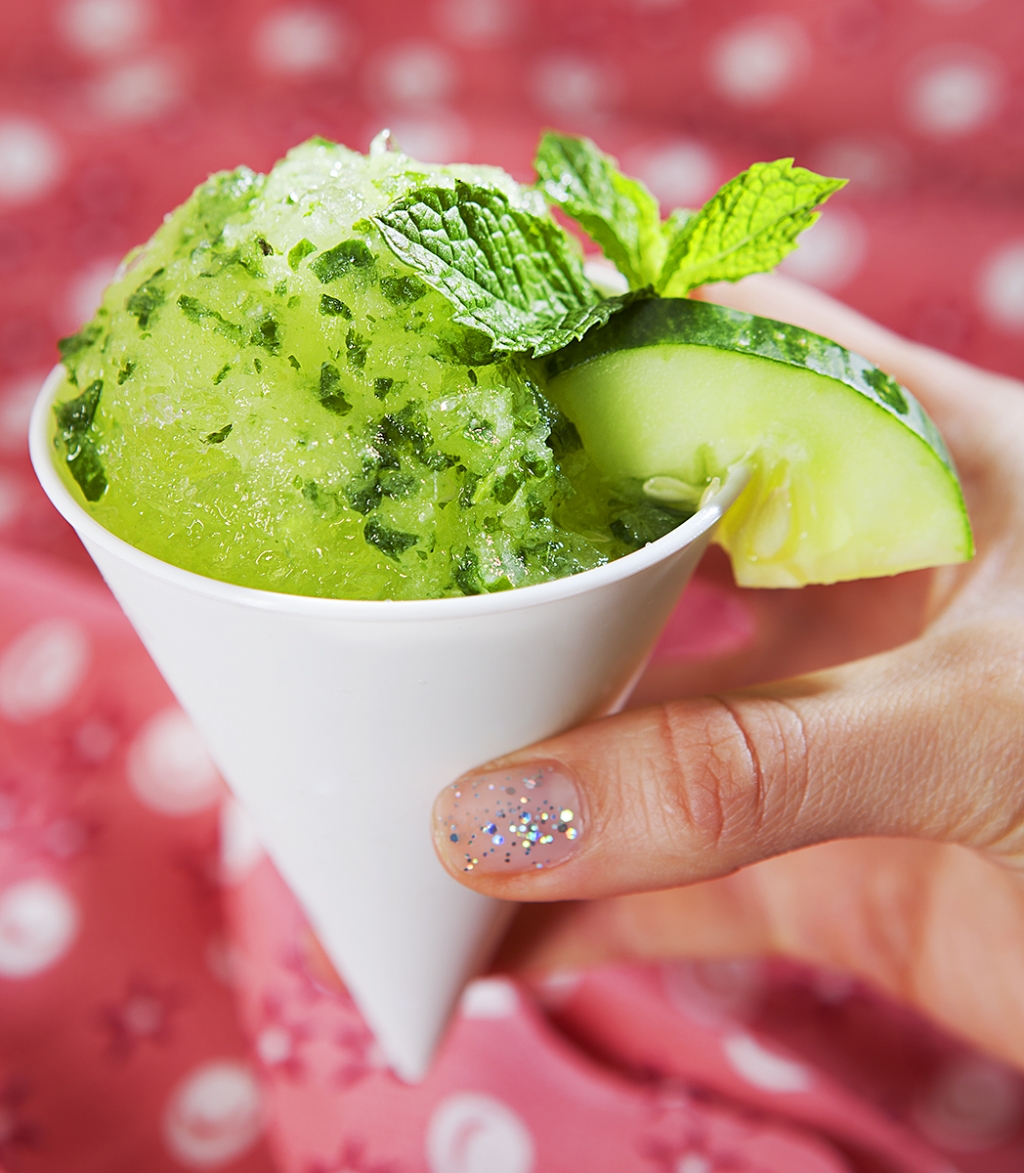 Cucumber, Mint, and Basil Hendrick's Snow Cone
This snow cone's all grown up! Try our refreshing snow cone inspired by the cucumber-infused Hendrick's gin.
Ingredients
1 large basil leaves
2 mint leaves
3 small slices of cucumber
1 tablespoon fresh lime juice
1 tablespoon simple syrup
2 shots of Hendrick's Gin
4 cups shaved ice
mint leaf and slice of lime for garnish
Preparation
Place all ingredients in blender and purée. Shave ice. Place ice in two serving cups, pour mixture over ice, garnish with mint leaf and a slice of lime, and enjoy!