Recipes Nugget Markets Signature Recipes
Cucumber, Mint Hendrick's Snow Cone
Prep time

10 minutes

PT10M
Cook time

N/A

PT0
Yield

2 snow cones
Difficulty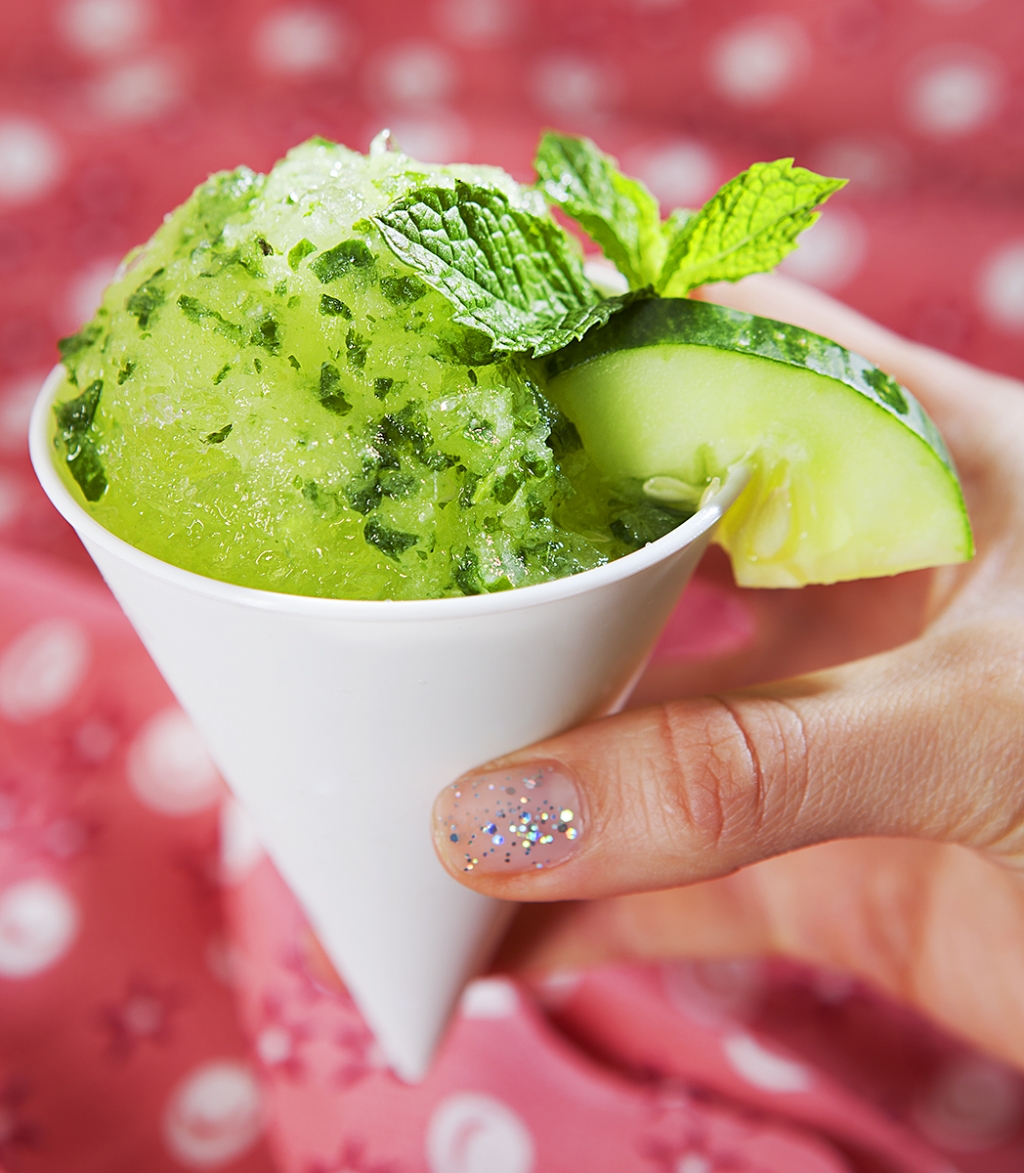 This snow cone's all grown up! Try our refreshing snow cone inspired by the cucumber-infused Hendrick's gin.
Ingredients
2 mint leaves
3 small slices of cucumber
1 tablespoon fresh lime juice
2 tablespoons simple syrup
2 shots of Hendrick's Gin
4 cups shaved ice
mint leaf and slice of lime for garnish
Preparation
Prepare shaved ice ahead of time.
Place mint, cucumnber, lime juice, simple syrup, gin and 1/2 shaved ice in blender and purée. Place ice in two serving cups, pour mixture over ice, garnish with mint leaf and a slice of lime, and enjoy!