Recipes Nugget Markets Signature Recipes
Prep time

20 minutes

PT20M
Cook time

2½ hours

PT2½H
Yield

4–6 servings
Difficulty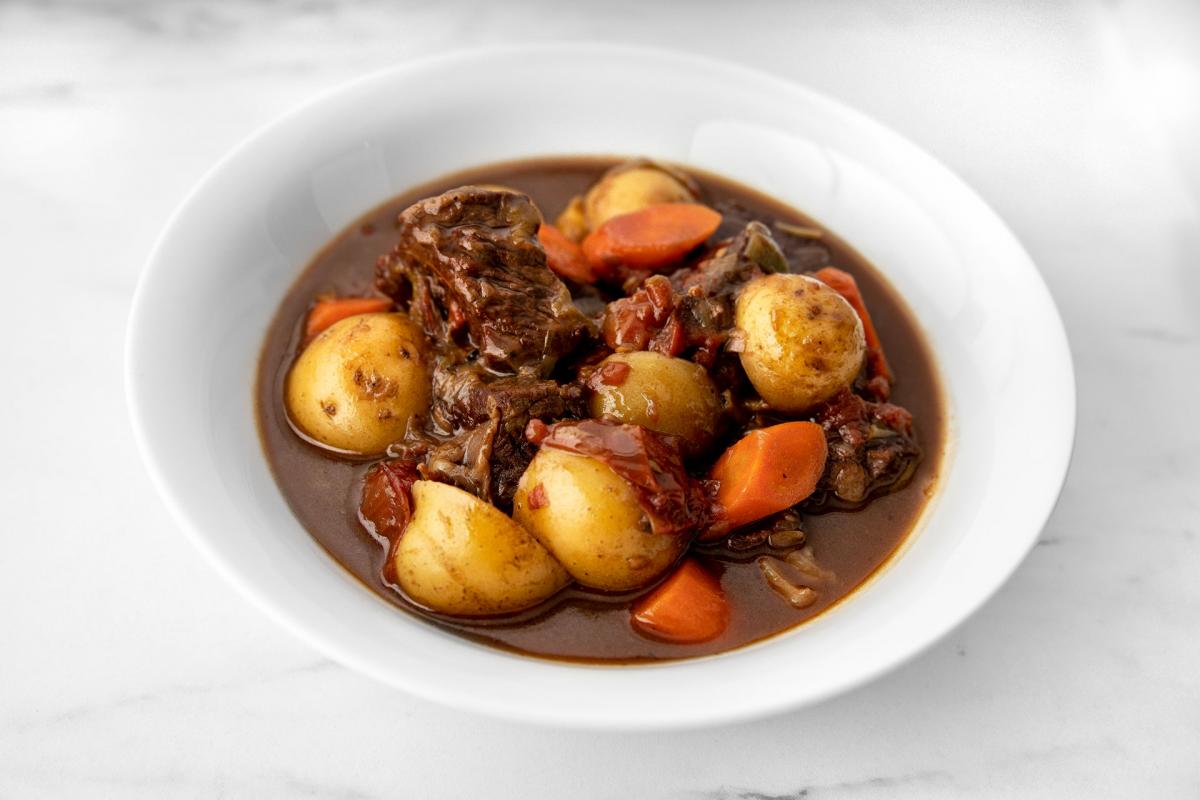 In this classic beef stew preparation, the Guinness adds layers of nutty and caramel flavors.
Ingredients
2 pounds beef chuck, cut into 2-inch cubes
1 tablespoon kosher salt
1 tablespoon black pepper
1 tablespoon olive oil
1 leek, chopped
2 tomatoes, chopped
¼ cup flour
3 cups Guinness beer
2 carrots, chopped coarse
12 Yukon gold jewel potatoes
Preparation
Season beef with salt and pepper. In a Dutch oven, heat olive oil over high heat until it ripples, then add seasoned beef and sear on medium heat until all sides are browned. Remove meat from the pan, leaving all oil in the pan, and reserve.
Add leeks to the pan and sauté for 1–2 minutes, until wilted. Add tomatoes, then stir in the flour until it evenly coats the vegetables.
Slowly pour in the beer, scraping off any bits that stick to the bottom of the pan. Add the browned beef along with any juices that may have collected while it was resting. Bring to a boil, cover and reduce to a gentle simmer for 1½ hours.
Add carrots and potatoes and continue to simmer for 1 hour, or until the potatoes and beef are tender.