Recipes Nugget Markets Signature Recipes
Dark Chocolate Bourbon Crinkle Cookies
Prep time

2 hours 45 minutes

PT45.033333333333M
Cook time

15 minutes

PT15M
Yield

18 Cookies
Difficulty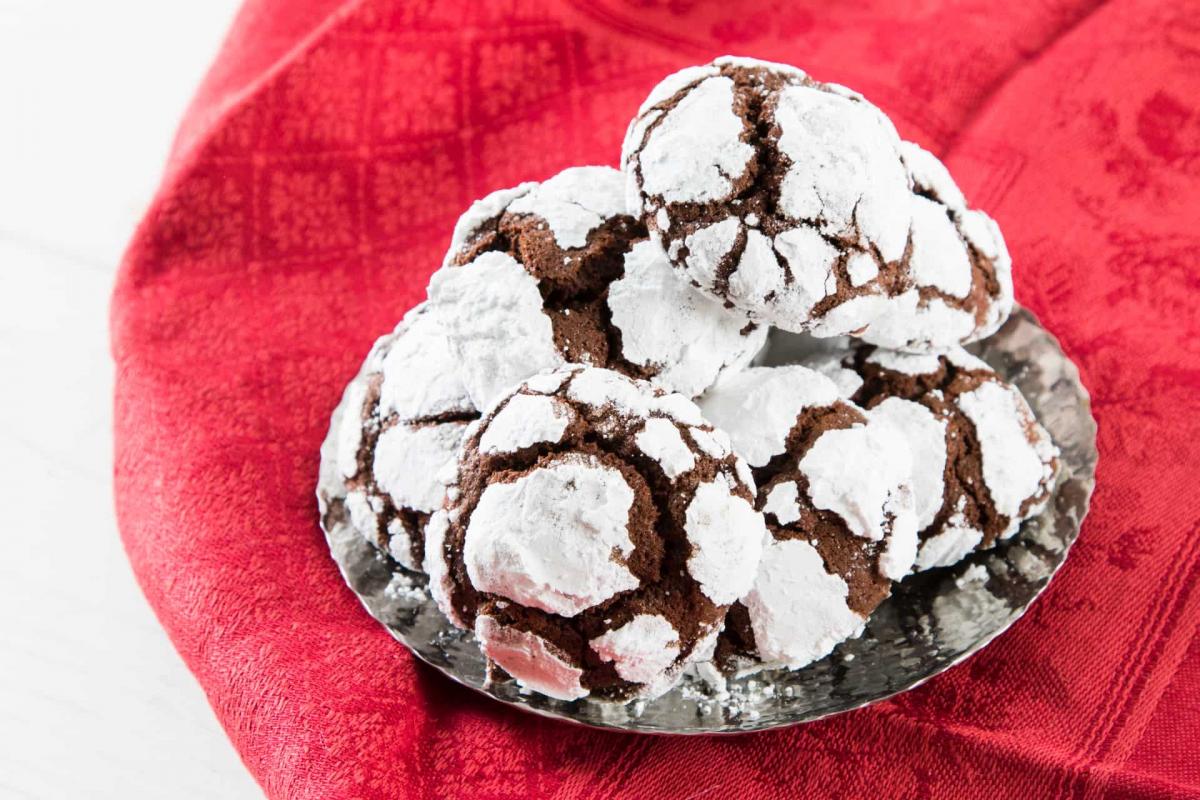 A dash of bourbon makes these bold, chocolate cookies perfect for a holiday platter.
Ingredients
¾ cup all-purpose flour
½ teaspoon baking powder
¼ teaspoon kosher salt
8 ounces dark chocolate, chopped
3 tablespoons unsalted butter
2 tablespoons bourbon
⅓ cup sugar
2 large eggs, room temperature
Confectioners sugar for coating
Granulated sugar for coating
Preparation
In a bowl, whisk together the flour, baking powder and salt.
Combine the dark chocolate, butter and bourbon in a bowl. Gently melt over a pot of simmering water stirring frequently.
Using a mixer, whisk together the sugar and eggs on high until the mixture forms a ribbon when the whisk attachment is lifted out of the bowl. By hand, gently stir in the melted chocolate mixture. Stir in the flour mixture until just combined. Cover and refrigerate until firm, approximately 2 hours.
Preheat oven to 325°F.
Pour confectioners sugar and granulated sugar into two separate bowls. Form the chocolate cookies into 1½-inch balls. Roll each ball first into the granulated sugar, then into the confectioners sugar and place onto a parchment coated cookie pan.
Bake for 15 minutes.