Recipes Nugget Markets Signature Recipes
Prep time

15 minutes

PT15M
Cook time

25 minutes

PT25M
Yield

8 servings
Difficulty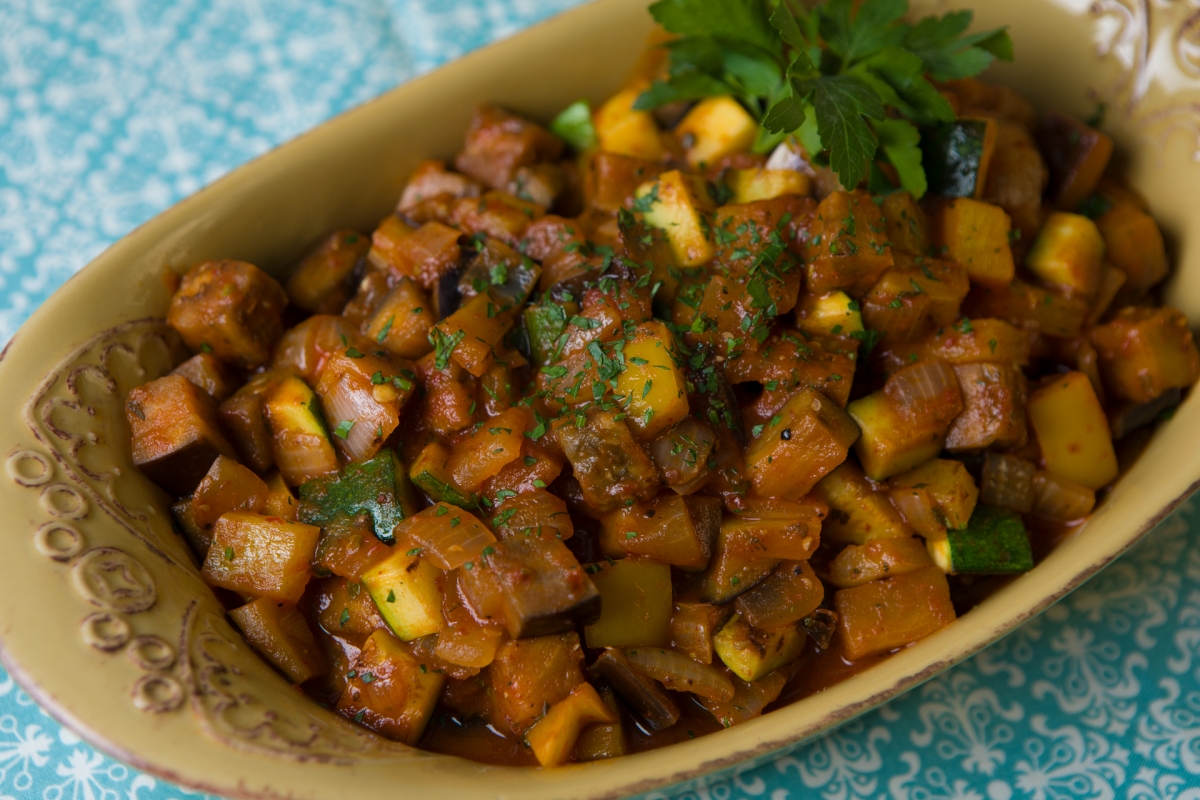 The spicy flavors of North Africa add a special flair to this classic French dish.
Ingredients
1 cup tomato sauce
3 tablespoons harissa paste
1 tablespoon ras el hanout
1 tablespoon fresh oregano, minced
2 tablespoons salt
¾ cup vegetable stock
6 ounces canola oil
1 eggplant, medium diced
1 yellow onion, medium diced
1 yellow bell pepper, medium diced
2 Italian squash, medium diced
Preparation
In a small bowl, whisk together tomato sauce, harissa paste, ras el hanout, oregano, salt and vegetable stock.
Heat 2 ounces canola oil in a large sauté pan. Add eggplant and sauté for 3 minutes, then place on a cookie sheet lined with parchment paper. Add 2 ounces canola oil to the hot pan, sauté onion and bell pepper together for 4 minutes, then place on the cookie sheet with the eggplant. Add 2 ounces canola oil to the pan and sauté italian squash for 3 minutes. Add bell peppers, onions and eggplant back into the pan with italian squash. Pour harissa mixture in the pan and simmer on medium-high heat for 5 minutes, or until sauce has reduced by ⅓. Remove from heat and serve.